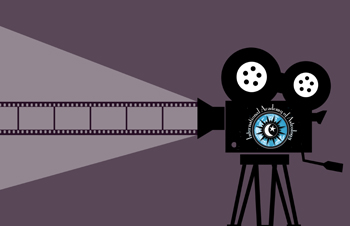 IAA's video library (300+ lectures and courses, and continuously growing) is now being made available in streaming format via the Vimeo service. Vimeo is a leading online video platform serving over 90 million filmmakers and other creators. Offering our videos through Vimeo will allow us to expand our reach both in and beyond the astrological community, as well as to allow students, astrologers, and other viewers to more easily store, organize, and view our material.
Creators on Vimeo can offer their videos for free, for "rent," or for "purchase." Free videos can be viewed by anyone, with or without a Vimeo account. Rented videos are like pay-per-view — you pay a small fee and have access to the video for a limited time. Purchased videos are bought for life — you pay the purchase price and own the video forever.
All videos are stored and organized in your Vimeo account, so before you rent or purchase a video you must create an account — creating an account is free. You can watch free videos with or without an account, although an account allows you to save, "favorite," share, and organize all of your videos, whether free or paid. An account also allows you to "like" creators and filmmakers (such as IAA!). And you are able to easily find new videos from creators you like or that are similar to videos you've already watched.
Videos stored in your account are available for streaming online, and (depending on the settings of the filmmaker) may be available for downloading to your computer.
We hope you'll visit the IAA Media Studio at Vimeo and check out our videos. If you miss a lecture or a Pocket Course, it will be available there usually within 24 hours after the event. In addition, we are transferring our complete library of lectures from all four Breaking Down the Borders conferences, as well as our series of "First Saturday" lectures, to the Media Studio as well. Many of these lectures are available for free, while some have a minimal cost to purchase or rent. In addition, there are several other astrologers and astrological organizations making quality videos available via Vimeo.
So drop by, create a free account, and start watching some of the most interesting astrological lectures you can imagine!