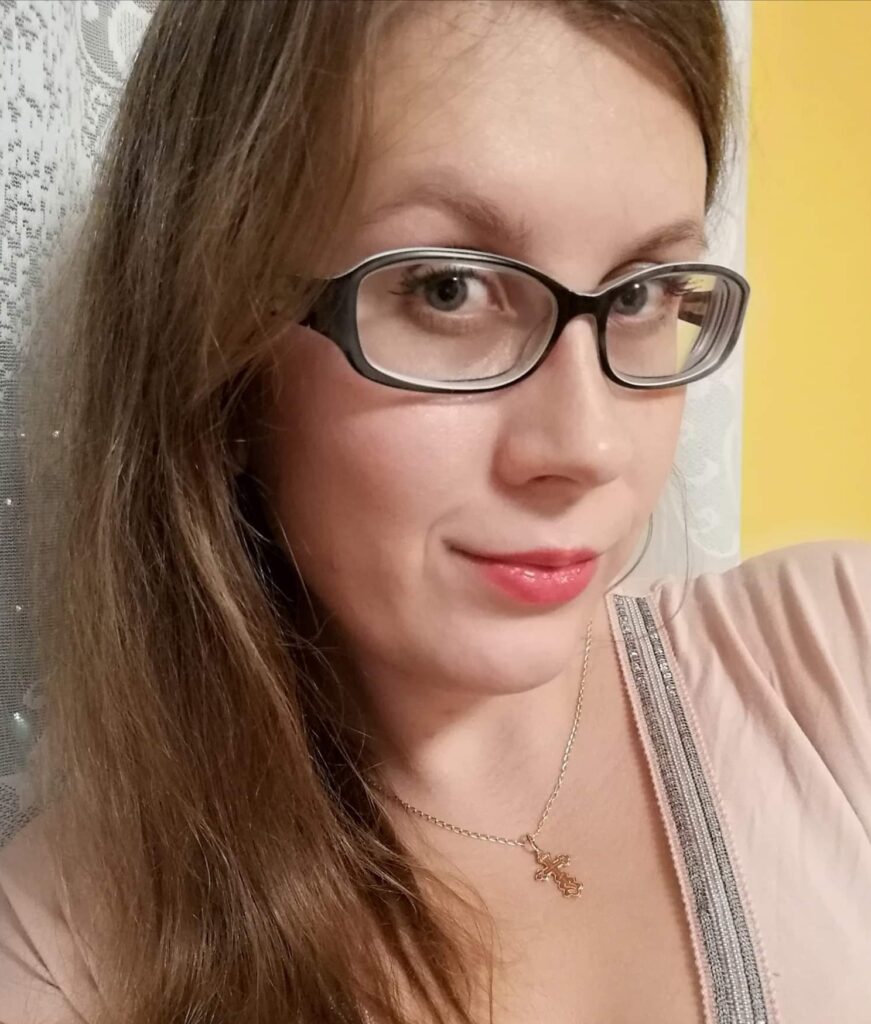 Anastasia Potokina
Director, Russian Language Department
Instructor
Анастасия Потокина родилась в Санкт-Петербурге. Получила основное образование в области международной экономики, владеет несколькими иностранными языками, училась не только в России, но и в Европе. В возрасте 10 лет активно начала интересоваться астрологией, много читала и самостоятельно изучала астрологию. В 2003 году поступила экстерном на 3 семестр обучения в Санкт-Петербургский Институт Астрологии, который успешно закончила (получила дипломы бакалавра и магистра в области Классической Западной Астрологии). С 2005 года активно консультирует, c 2017 года занимается преподаванием.
Анастасия также изучала астрологию в RASA школе астрологии, посещала различные астрологические конференции, выступала на вебинарах и онлайн марафонах.
Прошла обучение по мунданной астрологии в Академия Мировой Астрологии и Метаинформации, обучение по медицинской астрологии у Павла Криворучко, изучала Кармическую астрологию на курсе Александра Имширагича (уровни 1-2), изучала Астрологию исцеления у Ингрид Найман, прошла курс по неподвижным звездам и мифологии созвездий у Оскара Хоффман, изучает ведическую астрологию в American institute of Vedic studies, теорию землеточек и релокаций у Дмитрия Мирцева, Эллинистическую астрологию у Рода Сюскина. Анастасия является членом астрологической ассоциации AFAN. Основными интересами Анастасии являются кармическая астрология, релокации, медицинская астрология, хорарная астрология. Она обожает астрологию и стремится к тому, чтобы передать все свои знания своим ученикам, которыми гордится.
Anastasia Potokina was born in St-Petersburg. She graduated from St-Petersburg State University of economics and finance with the major in international relations. She is fluent in a few foreign languages, lived, studied and worked in Europe. At the age of 10 she started to be interested in astrology, was reading and studying a lot. In 2003 she entered St-Petersburg Institute of astrology and after the entry exam was accepted on 3rd semester. She successfully graduated from the University with diplomas of bachelor and master in Classical Western Astrology.
Since 2005 Anastasia is actively giving astrological consultations, since 2017 she is teaching astrology to the students.
Anastasia not only studied astrology in Russia but also in RASA school of astrology, she attended astrological conferences, participated in webinars and online marathons as professional astrologer.
Anastasia studied mundane astrology in Academy of World Astrology and Metainformation, medical astrology on the course of Pavel Krivoruchko, karmic astrology (levels 1-2) on the intensive course of Alexandar Imsiragic, Astrology of healing with Ingrid Naiman, mystery of fixed stars and mythology with Oscar Hoffman. Currently is studying Vedic astrology at American Institute of Vedic studies, Hellenistic astrology with Rod Suskin.
Anastasia is a member of AFAN organization. Her main interests in astrology are karmic astrology, medical astrology, horary astrology. She adores astrology and she aims to give all her broad knowledge to her students that she is proud of.
Анастасия Потокина
Anastasia Potokina
apotokina@gmail.com