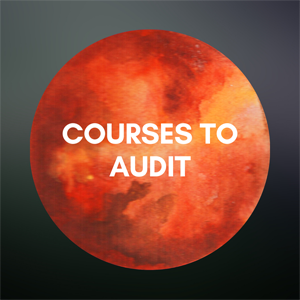 Many courses in our Professional Training Department are also available to audit. When offered, you can audit a course for a lower tuition fee if you do not require the course for credit to graduate. When you audit a course, you are not required to do homework or pass any exams, but you also will not receive any credit.
If a course is available to audit, a separate registration button will be available on the registration page. Use the correct button to register, depending on whether you need the credit or not.
Not all courses offer the audit option.
The courses below are available to audit and are currently accepting registrations.