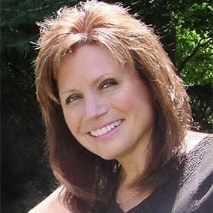 2023 – A Look at the Year Ahead, with Diane Trimbath
2023, A LOOK AT THE YEAR AHEAD
An Astrological Overview of 2023, covering the significant astrological events as they unfold throughout the year.
2023 will bring in the energy to take action on the rewritten script.… enforcing new laws, agreements for lifestyle changes … eliminating or revising attachments to 'broken' relations and cloudy thinking. Hear of new opportunities or 'shifts-of-focus' in store as Diane reviews the energies coming in from our sky throughout 2023.
Please read our Audiovisual Release for important privacy information.
Instructor
Diane Trimbath

Guest Lecturer

Astrologer, Lecturer, Teacher, Graphic Design Professional

Diane holds a Level IV Certification through the National Council for Geocosmic
Research (NCGR) and is a practicing astrologer in Cleveland, Ohio.

Diane has been teaching "An Astrological Look Ahead Monthly Series" locally in Cleveland, Ohio, since 2017. As of 2020, she is offering the series as an online Guest Lecturer / Pocket Course Instructor at the IAA International Academy of Astrology Online College. Diane has also been an invited speaker at Lake County Astrological Association (LCAA), Great Lakes Astrology Conference (GLAC), NCGR, and The Astrology Gathering (TAG) astrological events.

She is Secretary of the Lake County Astrological Association, LCAA Board (Willoughby Hills, OH) and a practitioner at The Healing Choice Wellness Center (Wickliffe, OH).

Diane also holds a Bachelor of Fine Arts in Graphic Design from Kent State University, is the founder and Creative Director of her marketing communications firm in Cleveland, Ohio, since 1989, and an Alumni of the Goldman Sachs 10,000 Small Businesses Program.

Website: http://www.dematrix.net