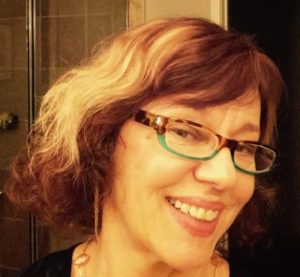 Charts in the News
Charts of the famous and infamous help us to understand how individuals use the patterns in their charts.
It's one of the ways we hone our interpretation skills.
Join this exciting class as we investigate the charts of people and also events that are currently newsworthy, historic and/or provocative.
There will be a mystery chart with the identity revealed after a thorough delineation.
Instructors
Dorothy Oja

Instructor

Dorothy Oja is a certified career astrologer (ISAR C.A.P.), her studies spanning 40+ years. Her first book, Planetary Resonance: Everything Leaves a Trace, was published in 2012. Dorothy is also author of two computer reports: Compatibility and Conflict for Romantic Relationships, and Friendship and Business (Cosmic Patterns Software).

Dorothy lectures and teaches internationally, and writes and publishes a bi-monthly newsmagazine, PlanetWeather (22 yrs.). Her Facebook blog page is an adjunct to her social and cultural commentary. She services an international clientele.

Beyond individual consultations and her teaching/lecture schedule, her specialties are: elections for surgery, relationship compatibility (Davison chart), and children's profiles. She serves on the faculty of the International Academy of Astrology online, teaching several 9-week courses each year. An active member of the astrological community, she's served as AFAN's Chair of Legal Information and spent 16 years as an ISAR Board member developing its Ethics Awareness Training program. Dorothy is writing a book on the Davison relationship chart.

Website: http://www.planetweather.net