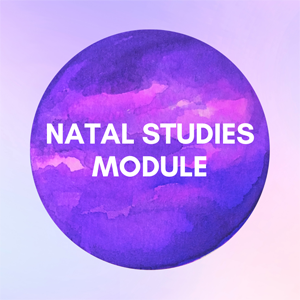 NAT-7: Chart Calculations – Evening
Instructor
Enid Newberg

Instructor

MA Whole Systems Design. Enid has been a librarian, astrologer, childbirth educator, paralegal, IT and web developer and trainer, entrepreneur, administrator, and teacher.

In 1993, Enid became involved in the dream of creating an academic college where astrology would be openly taught. She was a long time member of the Board of Trustees for Kepler College and president of the College when it opened from 2000-2001 and again from 2007-2019.

In 2013, her interest in preserving and expanding an understanding of our astrological heritage led her to help establish the Alexandria iBase Project and she is still a member of its Board of Trustees.

Enid particularly enjoys introducing students to the dynamic aliveness of an astrological chart. She is also fascinated by astrology's history and philosophy as well as its intersection with magic, spirituality, and culture. She loves to teach and use astrology to help clients find creative insights. As well, she holds an active position with a group that is dedicated to maintaining and preserving the standards of astrological education.