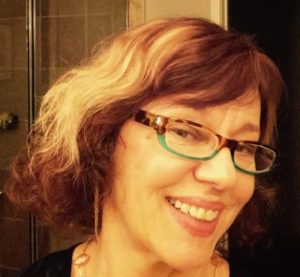 Nodal Axis Shift to Gemini/Sagittarius, with Dorothy Oja
Every 18+ months, the Nodes of the Moon, traveling backwards in the zodiac, change signs. As with every major sign change in astrology (and this is a major new trend), it indicates a shift in our focus as well. We are required to pay attention to another area of life. We'll explore the essential dynamics of the Nodes, what the new sign pair Gemini/Sagittarius tells us in relation to other astrological factors, and how this might impact us personally as well as collectively. Come explore the possibilities and understand what we are meant to learn. Students can choose to have their chart used for class.
Two class sessions, Wednesday July 15 and Wednesday July 22.
The lectures will be recorded, and all registrants will receive a link to the recording, whether or not they attend.
Instructors
Dorothy Oja

Instructor

Dorothy Oja is a certified career astrologer (ISAR C.A.P.), her studies spanning 40+ years. Her first book, Planetary Resonance: Everything Leaves a Trace, was published in 2012. Dorothy is also author of two computer reports: Compatibility and Conflict for Romantic Relationships, and Friendship and Business (Cosmic Patterns Software).

Dorothy lectures and teaches internationally, and writes and publishes a bi-monthly newsmagazine, PlanetWeather (22 yrs.). Her Facebook blog page is an adjunct to her social and cultural commentary. She services an international clientele.

Beyond individual consultations and her teaching/lecture schedule, her specialties are: elections for surgery, relationship compatibility (Davison chart), and children's profiles. She serves on the faculty of the International Academy of Astrology online, teaching several 9-week courses each year. An active member of the astrological community, she's served as AFAN's Chair of Legal Information and spent 16 years as an ISAR Board member developing its Ethics Awareness Training program. Dorothy is writing a book on the Davison relationship chart.

Website: http://www.planetweather.net