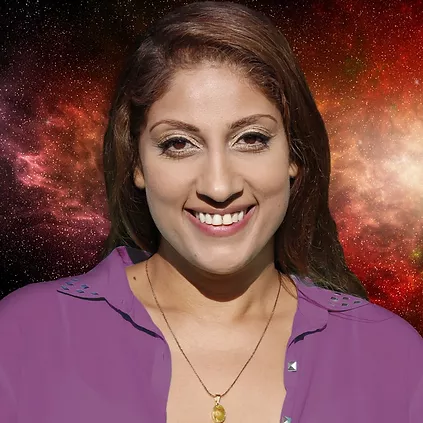 Pluto in Aquarius: From Earth to Air & How This Changes EVERYTHING with Nadiya Shah
Silver Jubilee Webinar
While Saturn in Aquarius gives us a preview from 2020-2023, it is when Pluto enters Aquarius that we reach a collective turning point, which some consider the undeniable entry into the Age of Aquarius. It's trine to Uranus in Gemini from 2026-2027 will show us how good it could be. But, with Pluto, there is always the dark as well as the deep, the real, and the transformative. We will first explore when the Age Of Aquarius actually begins, followed by how this upcoming Plutonian energy represents a fundamental shift towards a New Age here on Earth, and consider the range of expressions this energy could take, from the deep and dark, to the intellectual and enlightened. Most importantly, we will look at what this could mean for the future of astrology.
To register for all four webinars in our Silver Jubilee event for only $100, click here. You will receive access to the videos even if you do not attend the webinar.
Instructor
Nadiya Shah

Guest Speaker

French Vanity Fair named
Nadiya Shah one of the top 12 astrologers on the planet, crowning her a pioneer in video astrology. She is an Internationally Syndicated Astrologer, Author, Media Personality, and is one of the few people in the world to hold an M.A. in the Cultural Study of Cosmology and Divination, from the University of Kent, United Kingdom.

Her last 3 books debuted as #1 New Releases in New Age Astrology on Amazon. Her School "Synchronicity University" teaches astrology and tarot worldwide. Nadiya's wildly popular Youtube channel, nadiyashahdotcom, is one of the most watched Astrology channels in the world.