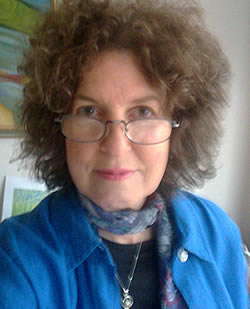 Recognizing Fear and Nourishing Courage in Our Day-to-Day Lives with Darby Costello
Silver Jubilee Webinar
Anxiety and fear have become more manifest since the pandemic has taken so much space in our collective lives. Every day, in every country, we are given 'facts' that are geared to keep us anxious and afraid. How can we best deal with this, and how can we, as astrologers, help others deal with it? We shall look at the chart to see where we might find our natural inclination to fear, and to courage, so that we may negotiate the former and nourish the latter as we go into the unknown future.
To register for all four webinars in our Silver Jubilee event for only $100, click here. You will receive access to the videos even if you do not attend the webinar.
Instructor
Darby Costello

Guest Speaker

Darby Costello was born in America and studied astrology in Boston in the 1960s with Francis Sakoian and Louis Acker and then Isabel Hickey. From there she went to Africa, where she worked with tribal healers and diviners for many years, while developing her astrological practice. In 1983 she went to London looking for an astrological community. To her delight, she found it and is involved with it at many levels. She began building an astrological clientele soon after arriving, and in 1988 began teaching at the Centre for Psychological Astrology, founded by Liz Greene and Howard Sasportas. She wrote several books for the CPA Press and became Head Tutor after some years.
Darby teaches regularly for the Faculty of Astrological Studies from which she received an Honorary Diploma in 2014. She is a teacher for the webinar schools MISPA and Astrology University, and is a visiting tutor for The London School of Astrology. She teaches and lectures throughout Europe and in other parts of the world and has given seminars in far flung places such as Bali, China and Taiwan, and in many parts of North America, including Alaska. In 2013 she received the Charles Harvey Award for Exceptional Service to Astrology.
In 2006 Darby received a Master's Degree in "Cultural Astronomy and Astrology" at Bath Spa University. This has given her a greater taste for history and a deeper love of writing. However, her first love in astrology is doing charts and her worldwide clientele is the ground out of which her astrological inspiration is nourished.