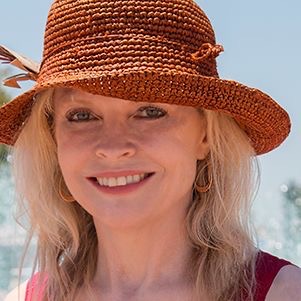 Rectification Basics Lab: A Practicum, with Jodie Forrest
6 class meetings. Classes are held weekly.

Prerequisites: A passing grade in Rectification Basics, or having audited it.
Course Description: Having discussed rectification theories and best practices in Rectification Basics, we'll put them into practice in this lab. If you register for the Lab and you have a chart you want to rectify (anonymously), please email me:
a pseudonym for the person, not his or her real name (unless it's you and you don't mind our knowing that)
the birth data
the possible time frame of the birth (not longer than six hours, unless it fits one of the exceptions to that time frame)
a list of at least two dozen important events in that person's life, with their dates stated as accurately as possible.
You can disguise the events a bit, but please leave the dates untouched unless you clarify them, and please leave the astrological nature of the event clear. For example, make sure we know that it's, say, a relationship event and whether it was good, difficult, sudden, etc.
Make sure that we know that this set of birthdays or death dates is for parents or grandparents or siblings or kids, rather than just saying it's for "relatives," and that another set is significant others who aren't relatives. It's also good to know if those relationships were easy or difficult.
If some dates need clarification, please ask for it from the person and edit it into the event list before you email it to me, if at all possible.
If all the person remembers is the year of an event, that can still be helpful when we look at solar arcs.
It's very helpful to know if a change of address was significant, or if it just involved something like moving across town but with no major emotional charge to the move. Moving across town because the person's house was foreclosed on or burned down does have an emotional charge.
Photos — use your judgment about whether they might interfere with someone's confidentiality. If we're working on your own chart and you don't mind sending photos of yourself at different ages, or if you're working on a friend's chart who doesn't mind if the class sees his or her photos, then pictures can often be helpful and interesting. It can also be telling what photos you are not sent: no photos from the second marriage may say something about that marriage. No photos of one of the children may say something about the person's relationship with that kid, etc.
If you don't have a chart that you want to rectify, please don't worry about it — there will probably be more than enough charts for us to work on.
The lectures will be recorded, and all registrants will receive a link to the recording, whether or not they attend.
Instructors
Jodie Forrest

Instructor

Jodie Forrest is a Southern California-based astrologer, writer and teacher who's worked with clients and students for 37 years. A frequent contributor to astrological journals, she wrote The Ascendant and the historical fantasy Rhymer trilogy. With Steven Forrest, she wrote Skymates and Skymates II. Jodie's new book on solar arc directions will appear by late June; check her website for an announcement.

She's lectured about astrology across the U.S., and in the U.K., Canada, and France. In her spare time, she writes, paints, grows roses and serves her Feline Masters.

Website: http://www.jodieforrestastrology.com

Facebook: https://www.facebook.com/jodie.forrest.5 or https://www.facebook.com/jodieforrestastrology