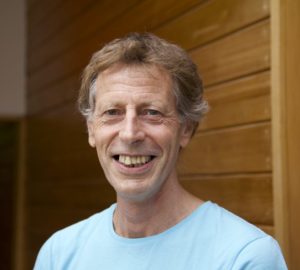 Sedna Consciousness, with Alan Clay
2 classes: February 3 and February 10
7:00pm – 8:30pm U.S. Eastern time
Discover how to step up spiritually on your Soul's Path of Destiny. This class will look at the meaning of Sedna in your birth chart.
Sedna is the new esoteric outer limit of our solar system with an orbit of 11,406 years. I call her our Soul's Path of Destiny because, if we accept that our souls incarnate to grow and learn, then they will have a path of destiny through all the lifetimes and we can see the focus of that in this life in our Sedna placement.
In the first week we'll discover the evolutionary spiritual power of Sedna and learn of the profound implications for society and for each of us individually in the coming years, as she approaches her closest point to Earth. Then we'll interpret her house position in the charts of class members to see how this powerful new planet's energy manifests in our daily lives.
In the second week we'll look at the aspects to Sedna in our charts. The aspects represent challenges, blessings and talents involved in our spiritual mission. Sedna at the highest level is spiritual destiny, but we often have to work through quite a lot of stuff to get to our spiritual destiny. This course looks at this journey in a supportive group setting.
If you would like Alan to discuss your chart in class, please include your birth information (date, time if known, and location) in the registration form.
Please read our Audiovisual Release for important privacy information.
Instructors
Alan Clay

Guest Lecturer

New Zealander Alan Clay has a background as a humanistic astrologer, inspired by the work of Dane Rudhyar. Over the years this has broadened into a study of the newly discovered Dwarf Planets. His book, 'Sedna Consciousness, the Soul's Path of Destiny,' is the ultimate reference on the planet Sedna. He teaches classes on the meaning of Ixion, Sedna, and the other dwarf planets in our personal charts and he has lectured at the State Of The Art Astrology Conference, the FAA Astrology Conference, the Breaking Down The Borders Astrology Conference, and the Mayo and London Schools of Astrology's joint Astrology Student Conference.

Website: https://www.dwarfplanetastrology.com/