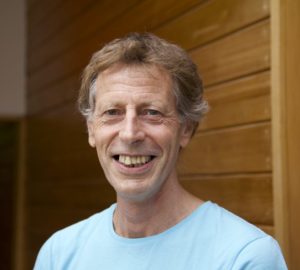 The Blessing of Ixion: Pluto's New Lawless Brother, with Alan Clay
Ixion and Pluto both orbit at an angle to the ecliptic of all the other planets, spending half their time in the underworld. And the myth of Ixion tells us that this new dwarf planet energy in our chart knows no boundaries and is passionately focused on his own lawless goals. This lecture explains why we need this energy now in our lives.
At the spiritually evolved level, Ixion offers us the opportunity to define our own rules and live life on our own terms, while respecting the implicit agreements in our relationships and transmuting our base emotions. Alan will present house interpretations and case studies to illustrate the action of this new planet in our lives.
Please read our Audiovisual Release for important privacy information.
Instructors
Alan Clay

Guest Lecturer

New Zealander Alan Clay has a background as a humanistic astrologer, inspired by the work of Dane Rudhyar. Over the years this has broadened into a study of the newly discovered Dwarf Planets. His book, 'Sedna Consciousness, the Soul's Path of Destiny,' is the ultimate reference on the planet Sedna. He teaches classes on the meaning of Ixion, Sedna, and the other dwarf planets in our personal charts and he has lectured at the State Of The Art Astrology Conference, the FAA Astrology Conference, the Breaking Down The Borders Astrology Conference, and the Mayo and London Schools of Astrology's joint Astrology Student Conference.

Website: https://www.dwarfplanetastrology.com/