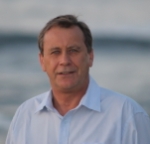 VIRTUAL ASTRONOMY: A Demo of "Starry Night" software with Gregory Clare
Astronomy and Astrology are forever coupled!
Astronomy is an integral part of astrology, and to assist you in your journey to discover astronomy's hidden gems, having the right software can be extremely rewarding.
On April 19, 2021, NASA's Ingenuity Mars Helicopter became the first spacecraft in history to make a powered, controlled flight over another planet in our solar system! It was humanity's first flight over a planet other than the Earth. Do you have access to software that can provide coordinates on Mars?
Come join us at the International Academy of Astrology's (IAA) free online webinar, where we will introduce you to an exciting new experience: Virtual Astronomy.
Featuring Starry Night software produced by Simulation Curriculum Corp. Copyright © 1997-2021.
Hosted by IAA Instructor Gregory Clare
Instructor
Gregory E Clare

Board Member, Instructor

GREGORY CLARE: retired commercial fisherman of 28 years 1974 – 2002…

Greg steered the boat at night with the aid of the stars. These many years of familiarity with the night sky set the scene for what was to become his passion, Astronomy and Astrology.

Greg is recently retired after 7 years as President of the Astrology Association of NSW Inc. 2007-2014 (AANSW) and 8 years as President of the Sydney Astrological Research Society Inc. 2006-2014 (SARS).He was a co- convener of the 2008, 17th International Bi-Annual FAA Astrology Conference held in Sydney- 'Pluto in Capricorn Emerging from the Chrysalis'.Greg is a Practitioner member of the (APA) Association Professional Astrologers, since 2005 & the FAA -1998. He recently retired from the APA sub-committee for grants; Association of Professional Astrologers in AustraliaGreg was AANSW/FAA national Rep on the Federation of Australian Astrologers National Council and was also an active member in the Australian Council of Vedic Astrologers, 1998-2010 (ACVA).
He has lectured Internationally at UAC, published in Mountain Astrologer and also lectured on Hellenistic and Classical Astrology in Sydney and on the Gold Coast. Greg also presented a series of talks at the Sydney Theosophical Society on Hermetic understanding and the work of Gurdjieff. Greg's work has appeared in the National Council for Geocosmic Research (NCGR).Gregory is an international and national lecturer, and has featured on TVS and SBS. Greg wrote a monthly 'Planet Watch' for the AANSW Newsletter and has had his work on Vettius Valens published in the FAA Journal.

Specialities: Research, published writer, teacher, conducting master classes with special interests in hermetic philosophy and Hellenistic astrology.Gregory Clare has been active in pursuing his passion Astronomy-Astrology studies since 1980.Gregory's article '2020', published June/July 2017 NCGR -FAA-2018, can be found on his website.

http://www.gregoryclare.com/worldaffairs.html