The following individuals have successfully completed the Diploma Module of the Professional Training Department curriculum at IAA, and are authorized to use the title Dipl. I.A.A. (Diploma of the International Academy of Astrology) after their names. This title demonstrates that they have completed our rigorous course of training and are fully qualified to practice astrology in a professional capacity. (Prior to 2010, the title was Dipl. O.C.A., Diploma of the ONLINE College of Astrology.)
Class of 2019

Yesika I. Fernandez, Dipl. I.A.A.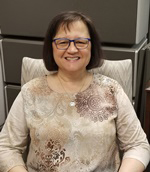 Carla Shane Hedrick, Dipl. I.A.A.
Shane Kimbrough has been a public servant since 1991 in positions of increasing responsibility in the federal government. She now possesses a variety of readily transferable organizational and leadership skills and abilities garnered during this time.
She has been a serious student of astrology since 2009.
Shane says, "I have been a practicing astrologer since 2011 when I began receiving unsolicited referrals for readings. I began studying at IAA in 2012 because I quickly realized I needed to know more…much more if I was going to provide people with useful and insightful information."
Shane has been an ISAR member since 2013. She was a member of IAA's BDTB Tradeshow team 2014 and 2016.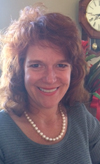 Signee Hoffman, Dipl. I.A.A.
Signee Hoffman, DC, DACNB, is a chiropractic doctor and Acutonics practitioner living and practicing in Bakersfield, CA.
I have been a chiropractor by trade for over 25 years now. It has been stable, uplifting and rewarding career. I'm grateful to have a busy and interesting practice which continues to grow. I am also fortunate to be a part of a loving and supportive family, my husband Curt and my daughters Piper and Scarlett.
Around the time Uranus made its natal opposition and proceeded to transit to my Aries stellium, I realized something in my life suddenly shifted. I felt like I was put in a light socket.
I searched online and found IAA's astrology curriculum. My astrological studies seemed to calm my Uranus frenzy. The positive reinforcement continued as I studied astrology.
At IAA, I was exposed to the fundamentals of creating and exploring of a natal chart. In the advanced courses, I was exposed to valuable techniques, during which I discovered my love and niche: classical medical astrology and the beauty of the consultation (horary) chart.
I have been very fortunate to be mentored by excellent instructors in my classes here at IAA. I have developed memorable friendships in classes as well.
I thank IAA from the bottom of my heart for teaching me the important art of astrology, a useful lens in which to understand the ever changing, unfolding of life.

Susan Scarbrough, Dipl. I.A.A.
Susan Scarbrough, Dipl. I.A.A., CMP, CHM, is a therapeutic harpist. As a therapeutic harpist, Susan works with the actively dying and hospice and ICU patients. Working with these patients opened Susan's mind and heart and has been integral in broadening (developing) her interest in astrology.
Susan became intriqued with astrology 2.5 years ago and began her studies with IAA at that time. Her goal is to continue these studies while pursuing a career in astrology.
Susan worked for over 20 years in the technology industry. Until recently she managed technical teams around the globe. Currently Susan works part-time at UNC Medical School.
Class of 2018
Anita Kolisch, Dipl. I.A.A.
I am sorry to have finished my course work at IAA because I loved it so much, but I am excited to move forward with the next stage of my education. I practice Internal Medicine in Downeast Maine and am now embarking on a medical astrology education with the hope that when I retire from western practice, I can start a Medical Astrology practice.
Class of 2017
Angie Agnoni, Dipl. I.A.A.
Angie Agnoni is your quintessential Aquarian who began investigating astrology in 2009. Supported by the curriculum of Ena Stanley, Julene Louis and Lee Lehman, PhD, she received her diploma from The International Academy of Astrology. Her extensive studies revealed universal codes and the cipher for making sense of an individual's unique destiny. She received invaluable guidance along the way from esteemed researchers, Pam Gallagher, Marie McGovern, Derec Julian, and several other prolific pioneers. Angie considers herself a cheerleader for astrology, intent upon awakening minds to the possibilities its true understanding will offer our future.
She resides in Northeast Ohio as a member of Lake County Astrological Association available for teaching, consulting and clarifying the circumstances that strengthen compatibility and creativity between individuals.
Her free time is devoted to exploring foreign cultures, art, tarot, yoga, and dance.
She is a true itinerant spirit who loves to travel when she's not stuck in the intersection of science and religion. On any sunny day, you can find her on, near, or bearing water.
Olga Stenina-Adognravi, Dipl. I.A.A.
Olga Stenina-Adognravi, Ph.D. (Cell Biology), works and lives in Cleveland, Ohio.
She has been working at the Cleveland Clinic as a biomedical researcher for more than 20 years and is currently a full professor, runs a research laboratory, and teaches medical students and Ph.D. candidates. She was born in USSR and moved to U.S.A. when she was 32.
She has been an avid reader of Sun-sign columns since she was a teenager, but she never thought of studying astrology until she came to the Cleveland IAA Center for a Meetup session in 2013. Since then, astrology remained her passion and her everyday tool to connect to the Universe, to make big and small decisions, and to deal with the life challenges.
Astrology became her second profession and her second job: she is teaching NAT-1 and NAT-6 at the IAA, works as IAA Education Director, sits on the board of the Lake County Astrological Association (LCAA), manages Facebook pages for IAA and LCAA, consults, and writes an astrology blog.
Email: adoastrology@outlook.com
AdoAstrology on FB, Twitter, and Tumblr
Web: www.adoastrology.com
Class of 2016
Victor Carrington, Dipl. I.A.A.
Elizabeth Zamora, Dipl. I.A.A.
Elizabeth Zamora has been practicing astrology for over 35 years. Her focus is to help individuals use their chart's wisdom to navigate through life's ups and downs, both professionally and personally.
While on her astrological path, Elizabeth concurrently worked over 30 years in corporate America and ran her own successful high-tech training and software company. During this time, she continued to study and hone her astrological gifts, guiding her own professional and personal path as well as those of her many clients. Using her developed craft and natural intuition, Elizabeth helps people see their gifts and use them in the best way possible to walk their Karmic path and live their most joyful life.
Elizabeth's interest in astrology began at 15 years of age when she approached the subject with curiosity and skepticism. In her twenties, after studying with several world-renowned astrologers, she continued her fascination with how accurate and deeply insightful astrology could be and the guidance and help it provided to people as they moved through their lives.
Over the decades, Elizabeth has continued to dig deeper into the science, garnering additional tools and deeper avenues of discovery. Clients come back to Elizabeth time and again, as their work with her provides them with insights and guideposts on their journey.
A graduate of the International Academy of Astrology, Elizabeth is a San Francisco native and still lives in the area with her husband and doggie children, Buddy and Brinkley. You can find her on the web at www.wayshowerastrology.com.
Class of 2015
Corola Berger, Dipl. I.A.A.
William McCracken, Dipl. I.A.A.
Bill is a licensed clinical social worker, internationally certified drug and alcohol counselor and a nationally board certified clinical hypnotherapist. He is also a Dharma Teacher in the Zen tradition.
Bill has always had an interest in astrology, starting at a young age when he started reading his mother's books he found in the basement which included several books on astrology and Edgar Cayce. He has always known the sun signs of friends and family, and began noticing similarities between their personalities and the characteristics of their sun signs. Many years later, in clinical practice, Bill again began to see similarities of clients' personalities and their sun signs. His interest in Eastern esoteric traditions drew him into a curiosity about Western esoteric traditions such as Hermeticism, which he soon discovered had astrology as the heart of this tradition.
Bill then began his study of astrology which included a desire to blend Eastern philosophy and psychology, Western philosophy and psychology, and astrology into a working system that would help him delve more deeply into the helping process with his clients.
Bill plans on using both modern psychological aspects of astrology as well as more traditional methods of astrology as the foundation for his astrology practice.
Christopher Nemec, Dipl. I.A.A.
It is interesting where our life's journey goes. The path that has taken me to being a professional astrologer is unique, and not what I expected. Astrology has been an interest that I have had from my teens, and I have been a hobbyist ever since; though I never expected it to become my career.
A few years ago, I was going through yet another setback in finding good work that I both respected and enjoyed, when I realized I needed to stop just looking for "work" and find a satisfying career. So, after some soul-searching, I realized that out of all of my interests, astrology was one field that I could potentially give back to, and also help grow. This idea convinced me to go for it. So with courage and support, I began my new journey.
Here I am, about to graduate with all of the amazing knowledge gained from IAA. I humbly believe IAA has made me a true professional capable of helping people in more ways than I ever would have known.
With my education behind me, my goal is to be an astrologer who doesn't just to help my clients and enhance the field for my fellow practitioners, but to hopefully enlighten some critics — just a little bit — too.
May Sim, Dipl. I.A.A.
Probably the youngest practicing Western astrologer in Singapore, May Sim belies her age by being among the most qualified astrologers in the country. Having graduated from the International Academy of Astrology's (IAA) 3.5-year Diploma in Modern Astrology program, with her experience being under the tutelage of renowned astrologers, has proven immensely useful in her consulting room as well as for her students.
Determined to bring astrology's benefits to the man on the street, May has presented astrology programs for international investment firms such as Walton International Group, and was a speaker for the Love & Light Festival in 2013, 2014 and 2015. Her system of astrological profiling is now applied to human resource management and team-building in several companies across Singapore.
Her astrology practice, Selfstrology Pte Ltd, was started in 2013, and hosts regular astrology events. May's students also include corporate personality profilers and professional forex traders.
May Sim and Selfstrology welcome astrologers from around the world to collaborate on astrology events and programs in Southeast Asia. Contact us at:
(If anyone is looking for a move, Singapore is an excellent place to practice astrology now. We don't have astrologer-burning Christians (yet), everyone speaks English, and astrology is catching fire now since I'm pushing it like crazy here. Just email me, and we'll see what we can come up with.)
Sheri Simpson, Dipl. I.A.A.
I first discovered astrology in the early '80s when I was introduced to an outstanding local astrologer. As I worked with her over the many years that followed, I realized that by understanding one's natal chart, which I see as a blueprint of our inner workings (gifts, motivations and challenges), one could better navigate their way through life. With this better understanding of myself, I journeyed into the realm of alternative healthcare as a massage therapist and teacher.
Through years of private practice with clients and students, I came to the understanding that how we approach life is a key element in our ability to de-stress and work toward achieving optimal health and healthy relationships. My certification in Coaching through ICA gave me wonderful tools to help motivate folks toward achieving their goals, but I still felt there was something more I needed to learn. Then it came to me: the astrologer I had worked with for 30 years was retiring and I realized the self-awareness I gained from working with her was a significant part of my growth process, and astrology would be a much-valued addition to my practice.
After researching various online training programs, I decided to enroll in IAA. What an amazing journey this has been! The instructors with IAA bring such a wealth of knowledge and wisdom to each and every class, and I want to thank all of them so much for their enthusiasm and encouragement! I feel much gratitude for the classmates I have met and traveled with on this path, and I look forward to staying in touch as we continue our journeys. I have added astrological coaching to my practice and can be reached through my website at www.imaginealignment.com.
Class of 2014
Joel Andrew, Dipl. I.A.A.
Joel Andrew lives in Louisville, Kentucky, with his wife and two sons and is a lifelong Chicago Bears fan. He has been studying astrology for 15 years and graduated from IAA in 2014. In 2012, he started an astrological practice, Electric Storm Astrology. For more information, Joel can be reached at eas0147.com or through LinkedIn.
Christine Ferraro, Dipl. I.A.A.
My first exposure to astrology was in the '70s, a time when I discovered yoga, meditation, and strong desire within myself to gain deeper understanding. It was a tremendously therapeutic and transformative time, and I was drawn to astrology like a moth to a flame. I took formal classes, erected charts by hand, and immersed myself passionately in its meaningful and validating symbolism. Through the ensuing working years, I was a stay-at-home mom to my two children, and later returned to work in the legal field.
Although my passion for astrology had to take the back seat for many years, I continued to rely on it to inform me and deepen my understanding of others and myself. When the opportunity arose for me to once again pursue my studies, I was fortunate indeed to come across IAA. It has given me the opportunity to strengthen the foundations of my knowledge and to further my understanding and personal growth. I continue to pursue a career as a consulting astrologer and currently teach Chart Synthesis at IAA, which gives me the opportunity to share what I have learned with others as a member of the IAA family.
Susan Gidel, Dipl. I.A.A.
Susan Gidel, owner of SusanGSays LLC in Chicago, is a writer, business/financial astrologer and marketing consultant. She studied markets, technical analysis and traders during her 30+ years in the commodity futures business as a journalist and brokerage executive. She is developing and teaching a new Financial Astrology track at IAA.
Susan writes a monthly financial astrology newsletter for investors and traders, "Red Letter Trading Days." She also blogs about financial astrology on her website, susangsays.com, under "My Write Hand," and some of those articles have been picked up by Futures Magazine and The Des Moines Register. Locally, she teaches natal chart analysis to astrological newcomers and is Organizer of the Chicago Astrology Meetup Group. Susan can be reached at susan@susangsays.com, on Facebook as SusanGSays and Twitter @SusanGSays.
"Many, many thanks to Ena, Julene and all my instructors and classmates at IAA. I appreciate your sharing of astrological knowledge and friendship so very much. It is quite gratifying to be a part of such a group of kindred spirits."
Eleni Kostika, Dipl. I.A.A.
I was born on the 6th of September 1969, in Athens, Greece.
My first encounter with astrology was as a young child reading a couple of Sun sign books my mother had at home. I am quite intuitive and anything metaphysical appealed to me from a very young age. Curiosity mixed with intuition and a need to liberate myself from what was expected of me, as well as my liberal and unconventional upbringing, led most of my life decisions. Yet, I would never have anticipated that trURA in my 10th house Squ my Gemini Asc at 29 degrees would testify with such accuracy, to a sudden and unconventional vocational shift that started with an apparently impulsive but quite fated enrollment at IAA classes in the spring of 2010. This was the formal beginning of my personal journey in the study of astrology. Even though a Dipl. Graduate I continue my studies and my personal research into this abyss of knowledge, and currently find myself intensely drawn towards exploring traditional forecasting methods, timing techniques, and relational patterns.
My other vocation is architecture. I established my own practice in Athens in 1997 which I run to the present day, and I have been quite an active promoter of architecture in my country and abroad through writing articles and as a founder and editor of an architectural magazine in the beginning of my career.
I am now also a practicing astrologer, based in Athens, and very pleased to share my knowledge with students, as I have recently been invited to teach at IAA.
My basic philosophy in life in general stems from the principle that knowledge is there to be shared, and that we all share a responsibility within the context of interconnectedness. I have an acute instinct and a sensibility to other's needs.
Astrology is an incredible tool for self-improvement, and as such I treat it, as such I present it to my clients. It is a body of knowledge (perhaps the oldest one that exists) which can take one to the core of a matter much faster than any other tool. Once you understand the cyclical and repetitive patterns of planetary energies, you can use them effectively to navigate the currents of life, with greater clarity, and sense of orientation. You gain perspective, which is priceless. I would compare astrology to a compass; it can give you direction and guidance, it can show you where you are, and assist you in finding where you want to go.
You can find me on Facebook at https://www.facebook.com/ekostika.
Jennifer Ng, Dipl. I.A.A.
I am simply ecstatic to be part the IAA graduating class this year! It has been an incredibly rewarding journey of learning with IAA. I enrolled after meeting Ena through one of the IAA Free Lectures/Conjunction meetings where it was just the two of us, and how fortunate for me 🙂 As I look back on that wonderful night, I truly believe it was one of those defining moments. Prior to IAA my learning had been through self-study, and with IAA, the astrology world suddenly opened up: my astrological understanding was accelerated and deepened, conferences, lectures, associations, and belonging. I am fortunate to have received the AFAN study scholarship, and I am the Meetup Organizer for the Toronto Astrology Group. I know that my graduation with IAA marks one significant phase of my astrological learning. I also LOVE the experience of both receiving and giving a reading! I practice both Western and Chinese astrology, as well as Feng Shui. It is truly an honor to be an astrologer and part of IAA. I look forward to all the exciting astrological opportunities and experiences that await 🙂 Thank you to all my knowledgeable teachers for their dedication, and kindness, and to my family for their love and support (special thanks to my furry four-legged ones: meow). I feel so blessed to have found my tribe. You may find out more about my astrological articles and practice at www.astrologywithjen.wordpress.com.
Class of 2013
Jennie Gilmore, Dipl. I.A.A.
Influenced by my mother's interest in astrology, I have had a life-long attraction to this ancient art. Around the time of my mother's death (and during my Uranus opposition) an insatiable thirst for deeper knowledge sparked in me a quest for more astrological education. I realized that I could not get the understanding I was seeking on my own, so I began my search for a teacher. This quest led me to IAA. I began my formal education in January 2010.
The further I go in my studies, the more intense my love and respect for astrology becomes. This passion (accompanied by an intense trine last year with transit Pluto and my North Node) brought me to a point where I could no longer tolerate my 29-year career as a chef. I took the plunge, quit my "responsible" job, and began my practice, "Ode to Pluto Astrology."
I continue to study at IAA, and I find that each class builds upon the knowledge acquired in the class before. Now my education has moved to a new level as I have been given the opportunity to convey what I have learned to others through teaching both at IAA and in person.
The self-awareness and self-compassion I have gained through the window of astrology has led me to refocus and redirect my life. It has become a powerful tool to help me work with the flow of existence and most fully realize my purpose.
Teaching is very important to me. It is a goal of mine to assist others to utilize this powerful tool.
You can find me on Facebook or at Ode to Pluto Astrology.
Anya Kezerashvili, Dipl. I.A.A.
Being born and raised in the former Soviet Union, now Russia, my mind and soul have always been open to the possibility of things (forms, ideas) that reach beyond the accepted physical reality. In astrology I found the way that enables me to touch the very fabric of the Universe and to participate in its enigmatic unfolding.
I received my formal astrological education at IAA and now I am very excited to teach here. As a triple Gemini — Gem ASC-SUN-MOON conjunction — I always tend to live several lives at the same time, and right now that includes a full-time corporate job in super-charged New York City, being a wife to a creative artist, astrology, and intuitive work with horses. My particular interest in astrology is a study of complex patterns both on personal and mundane level.
Shirinjeet Rai, Dipl. I.A.A.
My introduction into Western Astrology began when I attended an introductory workshop in Bali in 2008. Coincidentally, it was right when the financial markets were crashing worldwide. I then started wondering whether any of this could have been predicted. I realised that I had to have a good grasp of the basics. A year later, I began my formal training in Western Astrology at IAA. I believe that this is just the begining of a long journey.
The years attending the classes at IAA were tedious, challenging but interesting. I would like to thank all my instructors for their guidance and dedication in helping me move forward.
Class of 2012
Janet Carrol, Dipl. I.A.A.
Tom Chaplin, Dipl. I.A.A.
After studying astrology on my own for close to twenty years, including learning from two other astrologers, I enrolled in IAA. There's no doubt that IAA was the right choice.
I currently teach NAT05 and co-own an executive search organization. I am also an experienced Career Coach. I find astrology to be a powerful coaching tool, as it has so many applications for someone in career transition. My main interest is helping people to find work that is meaningful to them. I am co-founder of NOVA Astrology Group, which officially kicks off in March 2012 with monthly meetings and guest speakers. I live in Northern Virginia in the Washington, DC suburbs.
Kathleen Erickson, Dipl. I.A.A.
Marcha Fox, Dipl. I.A.A.
Marcha Fox has a bachelor's degree in physics from Utah State University and retired from NASA's Johnson Space Center in Houston, Texas, after a twenty-three year career in the aerospace industry. She began studying astrology over twenty-five years ago with the intent to debunk it, and the rest is history. She is a graduate of and instructor for the International Academy of Astrology and maintains a worldwide client base through her website at www.valkyrieastrology.com. For those who may be wondering about her sign, she is a Christmas baby, making her a December Capricorn with a Virgo rising and Gemini Moon.
Claudia Frankel, Dipl. I.A.A.
Linda Furiate, Dipl. I.A.A.
On one glorious day in February 2009 I was drawn in into the gravitational pull of Ena Stanley and began my studies at IAA. Since then life has been like a new Moon and Jupiter return in conjunction with the scores of incredible opportunities for novel beginnings with an expansion of inner wisdom and philosophic understanding. I completed my studies with IAA in July 2011. I now work as a full-time professional astrologer and writer. I also maintain a public relations and marketing practice working with clients who are seeking promotion of their business and services. In early 2010 I became the Media Director for IAA working as the Editor for the monthly newsletter.
As an astrologer, author, former television executive producer and talk show host, I wish to cover every angle in my quest to heal one soul at a time. I feel that all of my work revolves around communications and helping others move through adversity while helping to launch them into the next happy and healthy phase of their lives. I hope I have helped countless souls with my insightful astrology readings and articles, as well as through my former television show "Portraits in Determination." I am also the author of 101 Simple Suggestions and Quotations to Express Compassion and Empathy, available through www.amazon.com. One thing that surprises people when they meet me is to know that I served in the U.S. Air Force for six years working as a cryptologist aiding national intelligence for the State Department and the White House. Having a Moon in Virgo [3rd] and Saturn, Pallas Athene and Vesta in Capricorn in the 6th house, I would rather be working and creating ways to serve others, than sitting around wasting the limited moments our Creator has placed us on this Earth. If I had to give everything up and do just one thing with my career, I would want to be the creator, writer and executive producer of a thought-provoking television series that had something to do with astrology.
As an astrologer and mentor, my niche is to work with souls who are suffering and feeling limited as a result of their addictions. I feel it is my job is to inspire people to do great things with their lives despite any and all obstacles or planetary configurations. My goal is to assist those who have stumbled upon a cross-road in life and are seeking guidance and move them toward their destiny. I use my combined twenty-five years of business expertise, personal experience and my ever-expanding knowledge as an astrologer to help develop and enhance the person as a whole.
Linda may be reached through her website at www.ofuniversalmind.net or log onto http://elementaladvice.wordpress.com/.
Anne-Christine Gruber, Dipl. I.A.A.
My name is Anne-Christine Gruber. I was born and raised in Switzerland where I lived until I moved to the US in 2003. My professional background is in business; I studied economics and worked in the public sector for the Swiss government.
My move to the US gave me the opportunity to reconsider my path and to orient my professional career towards a field I really liked. I was always interested in astrology but had never the time and the courage to undertake in-depth studies. In 2008, however, I decided to study astrology in depth and I found IAA. I started in May 2008 and it has been a captivating journey learning the different techniques, discovering the power of astrology and also finding out new sides of myself.
After receiving my IAA certification, my goal is to start my own astrology consulting business. I would like also to get more involved in the local astrology groups. I was also approached by IAA to become a teacher and I will have the privilege to work with Gary Caton. These are all very exciting perspectives and I look forward to 2012.
Natalie Yacono, Dipl. I.A.A.
My love for astrology is as evident in my chart as it is in my life. The passion was first seeded in 1993 while studying Oriental Medicine at a college in Australia. The school was offering an introductory class and I was immediately intrigued as I was going through a dark period and so was desperately seeking answers. What I discovered was more profound and life-changing than I anticipated. I was able to gain perspective and pull meaning out the phase that I was going through, and to find out that it had an expiration date was also a blessing!
I moved from Australia to New York where my studies continued at the Theosophical Society and then through a mentorship program studying psychological astrology with Glenn Perry, who is also an instructor at IAA. My astrological education progressed through the years; however, I was looking for a more structured program to fill in the gaps (Saturn in the 9th will do that) and was thrilled to find the Diploma Program at IAA. The program has been both challenging and rewarding and has given me the skills and the confidence I needed to start my practice. I can be found at www.natalieyacono.com.
Class of 2011
Leigh Randolph, Dipl. I.A.A.
Class of 2010
Sharon Harris, Dipl. I.A.A.
I was born in Waco, Texas, Feb 8, 1945, 5:52 a.m., and reared in a very conservative, Southern Baptist environment. In 1964, I married and moved to Southern California, giving birth in November 1965, to my only child and son. In 1966 I relocated to San Jose and remained there until 1978. The years in California were liberating and led to an absorbing interest in esoteric philosophy as mediated by Alice Bailey with my studying briefly, but intensely, with the Arcane School.
I emerged from this experience with a greater interest in astrology. In 1980 I received intermediate certification through a correspondence program with the Jeff Mayo School of Astrology. Not only was I interested in the arcane, but also began pursuing a degree program which was interrupted by a move to the Denver area. In 1982 I finally graduated from the University of Colorado (Denver) with a B.A. degree in English with distinction.
In 1990 my marriage of 26 years, which had been in decline for some time, ended. I then worked as a secretary at Denver International Airport for the City and County of Denver in the Finance Department during the '90s. In 2000 I returned to Texas, this time to coastal Rockport, to be nearer aging parents, and secured employment in the estimating department of a nearby offshore platform fabrication yard.
My interest in astrology slowly began to revive along with the realization that I had never really advanced very far in my astrological studies. I searched for an affordable, accessible, and academic approach, which I was pleased to discover in the Online College of Astrology (now, of course, International Academy of Astrology — IAA) and enrolled enthusiastically in January 2005 for Astro 101. Not only were the courses exciting and enlightening with supportive and encouraging instructors, but also the program encouraged extemporaneous communication and interaction with others — skills which most people take for granted, but which I find challenging. Study by correspondence would have been much easier for me but not so rewarding.
Whether or not I will join the ranks of professional consulting astrologers is still undecided, but it is certain that my astrological understanding as well as my personal growth has been deepened and enriched by the IAA curriculum and faculty.
Ricardo Santacruz, Dipl. I.A.A.
I was born on May 6th, 1958, at 9:27 A.M., in Pamplona, Colombia, South America, and became interested in the so called "occult sciences" since I was very young. I received my initiation in Kriya Yoga techniques when I was 17 from a Paramahansa Yogananda's disciple, Rajarshi Krishna Yogananda. I practiced with him Hatha Yoga and meditation during five years under his supervision. At the same time I went to college and studied Computer Science in Bogotá and also obtained a master degree in networks and communications. Simultaneously I felt great interest in Astrology, Kabbalah, and Chinese martial arts and Tai Chi Chuan. Actually (when I have the time) I teach Tai Chi. Twenty years ago I also became a Traditional Feng Shui student and more recently I became a professional in that field under Master Larry Sang's supervision in Los Angeles, California.
After several years of practicing Astrology, reading charts and studying with Colombian teachers, I felt that my knowledge was very incipient or incomplete and I decided to search for a professional institute which might fill my needs, and that is how I happily and fortunately found the IAA, formerly OCA, in 2005. Now I'm graduating, I'm a professional Astrologer, and I feel that this is, again, the beginning of a longer road!
In this institute I have found many wonderful teachers who encourage me to continue when I wanted to give up.
Class of 2009
Luiza Azancot, Dipl. O.C.A.
My journey with OCA started in 2005 with an email to Evan Bortnick followed by a long phone conversation with Ena. This triple Gemini encounter (I am also a Gemini) was so stimulating that I immediately enrolled. I felt that OCA was the right school for me. I loved every minute of the grueling semesters and my exchanges with instructors and fellow students. I am indebted to all that contributed to my astrological education but especially to Ena to have the vision and the courage to lead OCA. The focus of this school is on teaching astrology and developing critical thinking not indoctrination, a characteristic that I deeply appreciate.
I see that my life's purpose is to take my very direct and positive astrological voice and use it in the service of my clients and my community. Having lived in several continents and speaking several languages I have a pretty wide sense of community. So let's say that I want to make the Universe a better place through astrological knowledge.
My plans for the future include expanding the number of people that I touch. I have already given consultations to clients in Europe, North and South America, Africa and Asia. I am passionate about the value to astrology, Jungian psychology and mythology and through teaching, conducting workshops and writing I intend to promote this sacred knowledge.
Now that I have celebrated my second Saturn return I can proudly and confidently say "I am a Professional Astrologer and an Instructor at OCA."
Dori Alsop Paden, Dipl. O.C.A.
I am a Scorpio with a stellium in Libra (9th and 10th house) and with what you might call an ambidextrous (right and left brain) personality. Not only did I graduate with a BA in Geology and worked in IT for 25 years, I also have been a working psychic for 45+ years.
My decision to study astrology came from an astrology reading that "felt wrong." (It turned out the person's math was off and was looking at the wrong houses). The Rooster (and Snake Daymaster) in me decided that it was time not to rely totally on someone else's perceptions, but to learn my own.
Astrology feels like a good "fit," as it is both metaphysical and scientific.
Currently, I publish a blog at www.theastraltourist.com, most business days, that features metaphysical writings that are moving from channeled sources to direct exploration of other realities, including astrological realities from time to time.
My intention, at this time, is to consolidate the blogs, which I have published since August of 2005 into books, and to build a part time business doing readings that consolidate astrology — both Western, and Chinese — which is my next astrological project — and the paranormal.
Class of 2008
Ruby Bulkhalter, Dipl. O.C.A.
I am a Libra who lives in the beautiful Colorado Rocky Mountains with my Gemini Doberman pinscher, Jupiter. In my day job I work as a legal assistant, where I draft wills, trusts, etc., and keep the office and computers running smoothly. In my spare time, I like to hike, garden, attend seminars and practice my creativity in decorating and collage.
My passion for astrology began when I was eight. Later, I studied with several fine teachers in Denver, Colorado, and dabbled in astrology for many years — gave readings at psychic fairs and taught several beginning astrology classes.
At my second Saturn return I decided to become very serious about my astrological studies and enrolled in OCA. What a ride it was!! It was challenging but wonderful and amazing in so many ways!! Now that I have graduated, I am very excited about pursuing a second career in this fascinating arena. I am now busy working on a website and plan to do astrological consulting, public speaking, and will be teaching astrology classes as my schedule allows. Somewhere in the distant future, I may even write articles and/or a book. The sky is the limit — I will let life guide my steps!
Arthur R. Gianfermo, Dipl. O.C.A.
Astrology has been my passion for well over 35 years. My studies at Online College of Astrology have helped me integrate multiple techniques to advance a true "stellar consciousness." I owe a great debt to Ena and the staff at AstroCollege. My commitment to both the practice and study of astrological techniques is as deep as my devotion to creating a healthier planet. My other lifetime passion is gardening, the practice of permaculture and sustainable living. I practice as an astrological counselor and help with a number of gardening projects including sitting on the Board of Directors of the non-profit Sustainable Community Gardens. Perhaps it is best to describe me as an all around Aquarian multi-dimensional, multi-cultural, multi-tasking human being.
I can be reached via my website, www.aquasoul.com.
Grace Davison Topping, FSAC, Dipl. O.C.A.
Through a combination of Feng Shui and Astrology, quite possibly I will be able to help a few people to find more harmony and guidance in their lives.
Class of 2007
Madji Abraham, Dipl. O.C.A.
I was born in Lebanon on October 22, 1958. Initiated in the Sufi order in 1972, I studied Logic, religions, Astronomy, Philosophy, Esoteric, Classical Astrology, Geomancy and Planetary Magic. I joined the university in 1979 and I had a diploma in Pure-Maths and was a karate instructor by early 1982.
After a few short stays in France (1975-1981) I settled in Bordeaux, where I joined the university again and had a second diploma but this time it was in Physics! I also dedicated myself to the study of Freudian Psychoanalysis and Hypnosis. They constituted all the electives I had studied during that time.
I was a member of Jacques Cousteau Environmental Society as I came to adopt the peaceful fight for better human resources and became an environmental adept.
I emigrated to Australia in 1988 where I worked for my community for fourteen years as a counselor, teacher of languages and religions. I initiated several students in the Sufi order. Meanwhile I founded my own distribution company and worked hard for twelve years to achieve the biggest dream I ever had that was to see my daughter and my son have their names printed on Honours certificates.
Since every action is doomed to enact a possible reaction — to simulate one of Newton's three laws in Physics — my health deteriorated in early 2000. During the trauma, and in order to resist the heavy physical burden of cancer, I intensified my readings in western esoteric books and I had the privilege to study Jungian Psychology which paved the way for me to reanimate my old astrological beliefs in new psychological concepts.
In early 2003, I was still under medical scrutiny as a result of two major surgeries when I joined the OCA to follow four years of rigorous studies in astrology. I graduated on January 28, 2007.
I am currently a member of the FAA, a writer and a practicing astrologer.
Ron Dankowich, Dipl. O.C.A.
Ron enjoys a quiet life in Hockley, Ontario, Canada. He employs the many skills he learned through the IAA in a modest astrology consulting practice as "The Village Astrologer" and is also an instructor on the IAA Faculty.
Cheryl Manley, Dipl. O.C.A.
Daniel Piper, Dipl. O.C.A.
Daniel lives in Chicago, Illinois, and is currently pursuing a degree in psychology.
Class of 2005
Rae Alston-Harris, Dipl. O.C.A.
Mary L. Barcella, Ph.D, Dipl. O.C.A.
Terry L. Johnson, MA, Dipl. O.C.A.
My first introduction to astrology was an unforgettable experience. I was seventeen years old, a high school senior wandering the SMU campus in Dallas with my boyfriend in search of a Bahai Faith meeting. A friend of Johnny's waved us over and immediately asked me when my birthday was. I was perplexed but when I gave him my date, February 27, he confounded me further. "Oh my gosh, you are the most perfect Pisces I have ever seen! Blue eyes, long hair, tiny hands and feet…and here you are looking for a spiritual group to visit, seeking the numinous!" He went on to tell me several things about myself that evidently impressed me profoundly, despite his use of the largely debunked "physical" Sun sign types. For the next 30 years, I was never able to turn away from anything that promised me more knowledge of astrology. I found a spiritual path that day back in Dallas, just not the one I thought I was seeking.
I went through college, obtaining a B.F.A. and later an M.F.A. in Fine Arts and had a successful career as a studio artist, all the while collecting books on astrology that were often out of my grasp. It was 1999 when I had a few dollars left on a Barnes and Noble gift card that the Mountain Astrologer with the ad for OCA jumped off the rack and led me to the Gates of the Kingdom. From entering my first virtual classroom, I spent hundreds of hours on homework. I loved and hated classes, I tangled with frustration and doubt and a couple of instructors, but all the while I became more passionately entwined in the Cosmos, my clear evidence of the DIVINE. Despite or because of my singleton earth Capricorn Moon, I graduated.
Today I study Jyotish Astrology with Ernst Wilhelm and have a small word-of-mouth consulting practice in which I do blended east/west charts. My blog http://exitingchaos.blogspot.com is an expression of my reflections on astrology as a practical tool for everyone and their everyday concerns. My goal is to bring the wisdom and order of astrology back into conversations, considerations and consciousness.
Julene Packer-Louis, Dipl. I.A.A., ISAR-C.A.P.
Julene teaches Astro 201 and Astro 202 in the Diploma Module and is IAA's Education Director. She is also on the IAA Board of Directors. For seven years she was the IAA Media Director, until her "Sky Watch" column was purchased by The Mountain Astrologer magazine.
She is Secretary on AFAN's Steering Committee. She lectures at national conferences and holds local classes in the Cleveland, Ohio, area.
Class of 2000
Evan Bortnick, Dipl. O.C.A., AP.D, NCGR IV (rect)
Former Dean of Education and Professional Training at this school, as well as a former member of the Board of Directors, Evan was the author and co-author of much of the original Online College of Astrology (now International Academy of Astrology) curriculum, some of which has been e-published and is available in the IAA Shopping Area. He lives in Wiesbaden, Germany, where he geminianly juggles his time between humanistic, client-centered astrology, teaching/coaching voice and presentation, training voice teachers, teaching yoga, life and motivational coaching, and training practitioners, masters and trainers in NLP: Neuro-Linguistic Programming.
A former opera soloist and dozent in functional vocal pedagogy at the University of Weimar, Osnabrück, and the College of Communication Design in Wiesbaden, his karmic mission is to accompany clients and students on their journey to optimal RESONANCE, self-knowledge and "LA DOLCE VITA," living THE BALANCED LIFE.
He formerly taught the original Astro102, 103, 105, 106, 201, and 202 courses, and over the years he had added to and improved the earlier structure of OCA's Professional tracks. He is presently offering workshops in our Pocket Course format for IAA.
Cathy Coleman, Ph.D., Dipl. O.C.A.
ccoleman9@comcast.net
ccoleman@noetic.org
I have an ongoing astrological practice and see a few clients on a regular basis. However, my practice is small as I have a very big day job as Director of Administration and the Retreat Center at the Institute of Noetic Science (www.Noetic.org). The past couple of years I have focused on studying Vedic astrology more deeply, as my goal has always been to be an East-West practitioner of astrology, equally knowledgeable in both traditions. I have studied more methodically through classes with three Vedic teachers this past year, and passed my Level I ACVA (American College of Vedic Astrology) exam in July 2007. Professionally I read charts from a Western perspective, and am working by practicing with friends and colleagues to incorporate Vedic information into my consultations as well.
My special interests are locational astrology (I'm Jim Lewis Certified), health, and relationships, including parent-child relationships. In 2007 I published my first article on astrology, an article about OCA's 10th anniversary — published in the Nov-Dec issues of Mountain Astrologer.
Also in 2007 I passed the written portion of NCGR's Level III exam. My goals in 2008 are to complete the electional and mundane take-home test aspects of the NCGR Level III exam, to complete NCGR Level IV, to launch a website, and to begin again teaching astrological classes. I have become a part of an archetypal astrological study group with Rick Tarnas leading, thus keeping my Western archetypal psychological astrological channels of knowledge sharpened as well. As director of the IONS Retreat Center, I hope to host some astrological workshops and conferences there as well.