Welcome to the International Academy of Astrology, the oldest online astrology school. We offer live online classes, workshops, and lectures with real instructors covering every level of astrological education. Our comprehensive diploma program is recognized by astrological organizations worldwide. Plus we have an ever-expanding video library featuring lectures and mini-courses on a wide variety of astrological topics.
All of our courses are taught online, so you can attend class from anywhere! Our instructors and guest lecturers include many of the world's leading astrologers. Browse through our selection of diploma courses, "pocket" courses and one-time lectures, and other events to find the ones that most interest you. We also offer courses especially designed for beginners, as well as courses en español.
Upcoming Events and Webinars

Summer Solstice Party: Online, free, everyone welcome!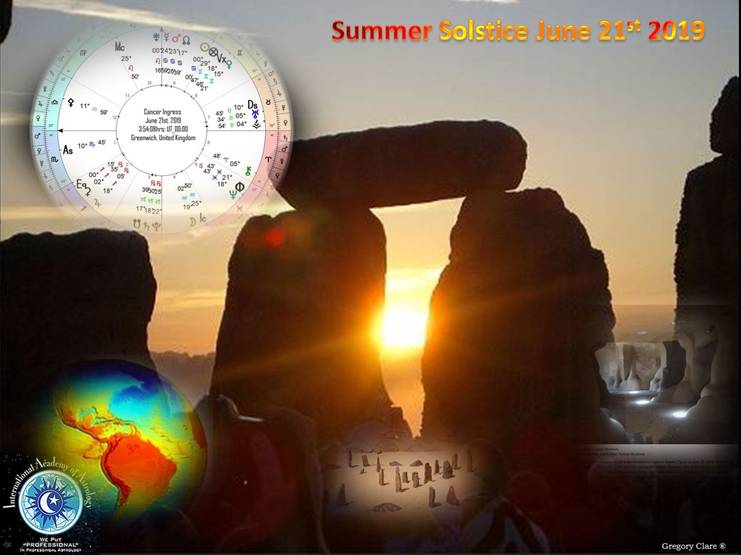 The Cancer Solstice is almost upon us! Join the IAA to celebrate with a free Panel Discussion featuring the IAA Board on "Astrology Then and Now", followed by a discussion on the Cancer Ingress led by Gregory Clare. Come along and meet the IAA Board and join the conversation about what a difference computers made to the practice and teaching of astrology. Then join Greg as we try to make sense of what is happening in the World today on mundane and personal levels.
June 20, 2019, 7:00 pm USEDT

June 21, 2019, 12:00 am BDT

June 21, 2019, 9:00 am AEST
Use this link to access the party in our GoToMeeting room.
IAA Affiliations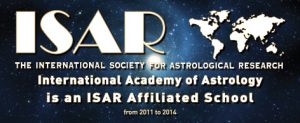 The International Academy of Astrology is an ISAR-affiliated school. This means that graduates of IAA fulfill the main requirements to obtain an ISAR CAP (Certificate of Astrological Proficiency).

The International Academy of Astrology is affiliated with NCGR. Graduates of IAA are eligible to apply for Level IV of NCGR certification, bypassing the need to take Levels I, II and III exams.

The International Academy of Astrology is pleased to be an affiliated sponsor for the 30th IVC Conference in India in 2020!
IAA Mission Statement
International Academy of Astrology aspires to be the leader in online astrological education, dedicated to instilling our students with a commitment to a lifetime of learning, while empowering them to become professional astrologers of the utmost competence, integrity, and compassion.
Notice of Nondiscriminatory Policy as to Students
OCA, Corp., admits students of any race, color, national and ethnic origin to all the rights, privileges, programs, and activities generally accorded or made available to students at the school. It does not discriminate on the basis of race, color, national and ethnic origin in administration of its educational policies, admissions policies, scholarship programs, and other school-administered programs.