Learn Astrology with IAA!
Welcome to the International Academy of Astrology, the oldest online astrology school. We offer classes, workshops, and lectures with real instructors covering every level of astrological education. At IAA you can:
Attend class from anywhere – all classes are taught online

Learn how to read an astrological chart
Study with some of the world's leading astrologers
Become a certified professional astrologer, recognized by national and international organizations
Open a professional astrology practice
Refine your skills through specialized courses
Cursos de Astrología en Español
AFAN Members: Scholarships are available for you! Deadline for application is February 16, 2020. Full details are at the AFAN website.
This practicum class, taught by IAA instructor Elena Lumen, Ph.D., is designed to complement theoretical knowledge gained in traditional horary or electional class offered at the IAA or other schools. The practicum is open to students of all traditions, but operates on the principles of traditional Western astrology. Students can bring their questions and elections to discuss in a lively group format. Alternatively, the instructor provides cases for practice and discussion. Basic knowledge of horary or electional astrology is required.
This practicum class is offered monthly, and can be repeated as many times as desired. Registration for each class is separate — no long-term commitment required. The next class is Monday, March 2nd. The minimum number of people needed for each class is two. This is a rare opportunity to improve and develop practical skills in interpreting the charts with the guidance of an experienced horary and electional astrologer. You can get more information and register here.
Join Diane Trimbath to learn about new opportunities or "shifts of focus" in store for us each month, as she reviews the energies coming in from our sky in IAA's new monthly series, "A Look at the Month Ahead." Find out how, when, and where these changes may influence YOUR life (based on your Sun sign). Diane will be holding these meetings once a month, but registration for each meeting is separate — you do not need to sign up for the entire series or make any long-term commitment. Everyone is welcome, you do not need any astrological background to participate. Visit the registration page to see the scheduled dates. The next meeting is Saturday, February 29th. Watch an excerpt from the January 2020 lecture below, or view the February 2020 video here.

Video: Excerpt from the first installment of "A Look at the Month Ahead," with Diane Trimbath.
IAA's Department of Professional Training provides you with a comprehensive education in the practice of astrology. Upon completion of the program, you receive a diploma from IAA, and you are eligible to receive professional certification from a number of international astrological organizations.
Registration for Spring Semester is now open.
Most classes begin in April 2020. Many classes in the Professional Training Department are also available to audit. When offered, you can audit a class for a lower tuition fee if you do not require the class for credit to graduate. When you audit a class, you are not required to do homework or pass any exams, but you also will not receive any credit. Use the correct link to register, depending on whether you need the credit or not. Not all classes offer the audit option.
Regular Monthly Webinars and Pocket Courses are always open to everyone.
Department of Professional Training – Natal Studies Module:
NAT-1: Foundations in Astrology
NAT-2: The Planets
NAT-3: Deepening Planetary Delineation
NAT-4: Aspects and Disposition
NAT-5: Astronomy and Other Bodies
NAT-6: Calculations
NAT-7: Chart Synthesis
Department of Professional Training – Professional Studies Module
PSM-1/2: Forecasting: Pinpointing Major Themes; Timing Techniques and Consultation
PSM-3: Relationship Astrology (or audit this course)
Department of Professional Training – IAA Diploma Module
DPL-1: Introduction to Chinese Metaphysics (or audit this course)
DPL-2: Astrology of Antiquity – Hellenistic Astrology I (or audit this course)
DPL-3: Psychological Astrology (or audit this course)
DPL-4: Introduction to Horary Astrology (or audit this course)
DPL-6: Introduction to Vedic Astrology (or audit this course)
DPL-7: Classical Medical Astrology (or audit this course)
DPL-9: Introduction to Electional Astrology (or audit this course)
DPL-10: Rectification Basics (or audit this course)
Departamento de Enseñanza en el Idioma Español
MÓDULO ESP 101: INTRODUCCIÓN. ELEMENTOS BÁSICOS DE LA ASTROLOGÍA. SIGNOS ASTROLOGICOS (Comienza 13 marzo 2020)
Regular Monthly Webinars (open to everyone):
A Look at the Month Ahead
Horary/Electional Astrology Practicum
Pocket Courses (open to everyone):
Introduction to Medical Astrology
Rectification Basics Lab: A Practicum
Astrology, History, and Culture: Middle Ages to Modern Astrology (begins 11 February 2020)

Breaking Down the Borders is Back!
The International Academy of Astrology is proud to announce the launch of Breaking Down the Borders 5 — a celebration of 10 years of live major conferencing online.
BDTB-5 will follow the usual BDTB format of 48 speakers from all over the world, live over 3 days from 6-8 November 2020. And to celebrate, we will have a brand new, never-before-done feature of live simulcasts in real time: live seminars from several different countries around the world!
Currently we are putting together the speaker list, so watch the BDTB website and subscribe to the IAA Newsletter for regular updates.
Registrations will open in March 2020.

Video: Joseph Crane talks about his course, "Astrology, History, and Culture."

Video: Jodie Forrest talks about her course, "Rectification Basics."

Vídeo: Cursos de astrología en español en IAA
MÓDULO ESP 101: INTRODUCCIÓN. ELEMENTOS BÁSICOS DE LA ASTROLOGÍA. SIGNOS ASTROLOGICOS, con Monica G Escalante-Ochoa, CA, NCGR – 10 reuniones de clase
Comienza el viernes 13 de marzo de 2020
01:00 pm – 02:30 pm, este de EE. UU.
Más información/registro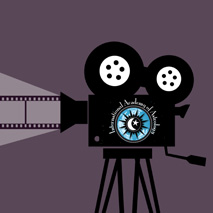 Refine your astrological knowledge completely on your own schedule, without the necessity of attending live classes, with IAA's collection of video-based courses. These courses consist of anywhere from one to six classes and are taught by experts in the field. Learn horary astrology, electional astrology, astronomy, and a variety of other specialized topics. See the complete selection here.