IAA Pocket Courses for Everyone – Sign Up Now!
Love Triangles and Complex Relationship Questions in Horary Astrology: Advanced Techniques, with Elena Lumen, Nov 21, 12:00 – 2:00PM register here

Weekly Practice Astrological Group, with Elena Lumen, Dec 2, 9 and 16 – 6PM to 7:30PM. register here
All sessions are recorded, and all registrants receive links to the recordings whether or not they attend the session.
Winter 2021 Semester is open for registration!
* These courses are open for registration.
*NAT-1: Foundations in Astrology
*NAT-2: The Planets
*NAT-3: Deepening Planetary Delineation
*NAT-4: Aspects and Disposition
*NAT-5: Astronomy and Other Bodies
*NAT-6: Calculations
*NAT-7: Chart Synthesis
*PSM-1: Forecasting: Pinpointing Major Themes
PSM-2: Forecasting: Refining Technique and Consulting Practicum
PSM-3: Relationship Astrology
*PSM-4: Professionalism/Ethics in Astrology
*PSM-5: Storytelling Techniques to Illustrate Readings
DPL-1: Introduction to Chinese Metaphysics
*DPL-2: Astrology of Antiquity – Hellenistic Astrology I
DPL-3: Astrology of Antiquity – Hellenistic Astrology II
DPL-4: Psychological Astrology
*DPL-5: Introduction to Horary Astrology
*DPL-6: Introduction to Vedic Astrology
DPL-7: Classical Medical Astrology I
DPL-8: Classical Medical Astrology II
DPL-9: Introduction to Electional Astrology
*DPL-10: Rectification Basics
DPL-11: Astrology, History, and Culture: Bronze Age to Islamic Renaissance
DPL-12: Astrology, History, and Culture: Middle Ages to Modern Astrology
*DPL-13: Mundane Astrology I
DPL-14: Mundane Astrology II
Note: Early registration for the Natal classes ends 14 days before the class begins.
The courses above comprise our main diploma curriculum. For a much more-detailed explanation of our process, as well as syllabi for all of the courses, please see these pages. You can use the links above to register for courses which are currently open for registration.

Many courses in the Professional Training Department are also available to audit. When offered, you can audit a course for a lower tuition fee if you do not require the course for credit to graduate. When you audit a course, you are not required to do homework or pass any exams, but you also will not receive any credit. If a course is available to audit, a separate registration button will be available on the registration page. Use the correct button to register, depending on whether you need the credit or not. Not all courses offer the audit option.
*Course One: Introduction to Medical Astrology Starts Jan 7, 2021 7-8:30 PM
*Módulo Esp 101: Introducción. Elementos Básicos De La Astrología. Signos Astrologicos 
*Módulo Esp 401: Rectificacion De La Hora De Nacimiento. Teoría Y Práctica
Learn Astrology with IAA!
The International Academy of Astrology is the world's oldest online astrology school. We offer classes, workshops, and lectures with real instructors covering every level of astrological education. At IAA you can:
Attend class from anywhere – all classes are taught online

Learn how to read an astrological chart
Study with some of the world's leading astrologers
Become a certified professional astrologer, recognized by national and international organizations
Open a professional astrology practice
Refine your skills through specialized courses
Cursos de Astrología en Español
If this is your first time here, please read our Frequently Asked Questions to get some basic information about how IAA works. Also, please watch this video where IAA Founder and President Ena Stanley explains the philosophy behind IAA.

Join Diane Trimbath to learn about new opportunities or "shifts of focus" in store for us each month, as she reviews the energies coming in from our sky in IAA's new monthly series, "A Look at the Month Ahead." Find out how, when, and where these changes may influence YOUR life (based on your Sun sign). Diane will be holding these meetings once a month, but registration for each meeting is separate — you do not need to sign up for the entire series or make any long-term commitment. Everyone is welcome, you do not need any astrological background to participate. Visit the registration page to see the scheduled dates. The next meeting is Saturday, December 5th. You can view other recent videos here.
Newly Released Videos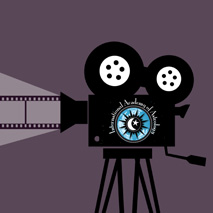 Refine your astrological knowledge completely on your own schedule, without the necessity of attending live classes, with IAA's collection of video-based courses. These courses consist of anywhere from one to six classes and are taught by experts in the field. Learn horary astrology, electional astrology, astronomy, and a variety of other specialized topics. See the complete selection here.