Welcome to the International Academy of Astrology, the oldest online astrology school. We offer live online classes, workshops, and lectures with real instructors covering every level of astrological education. Our comprehensive diploma program is recognized by astrological organizations worldwide. Plus we have an ever-expanding video library featuring lectures and mini-courses on a wide variety of astrological topics.
All of our courses are taught online, so you can attend class from anywhere! Our instructors and guest lecturers include many of the world's leading astrologers. Browse through our selection of diploma courses, "pocket" courses and one-time lectures, and other events to find the ones that most interest you. We also offer courses especially designed for beginners, as well as courses en español.
Upcoming Lectures and Pocket Courses
Elemental Spirituality, with Brad Kochunas, M.A. – 1 lecture
Sunday, September 8, 2019
1:00pm – 2:30pm U.S. Eastern time
More information/Register
Astrology, History, and Culture, with Joseph Crane – 10 class meetings
Begins Tuesday, September 10, 2019
8:00pm – 9:30pm U.S. Eastern time
More information/register
Rectification Basics, with Jodie Forrest –  6 class meetings
Begins Saturday, September 28, 2019
12:00pm – 1:30pm U.S. Eastern
More information/register
IAA Media Studio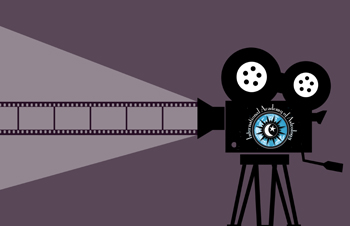 IAA's complete video library is being made available in streaming format via the Vimeo service. Currently available videos include all Pocket Courses, recent individual lectures and special events, plus numerous videos from Breaking Down the Borders 4 and the First Saturday Lecture series. (Videos not yet available via Vimeo are available in the IAA Shopping Area.) Eventually the entire library will be available through Vimeo, with a number of the videos being offered for free. You can find out more about how Vimeo works here, or you can just go to the Media Studio (vimeo.com/astrocollege) and check it out. Sign up for a free account and then "like" our studio.
Outer Planet Transits in Action: Cycles within Cycles, with Rick Levine
Notice of Nondiscriminatory Policy as to Students
OCA, Corp., admits students of any race, color, national and ethnic origin to all the rights, privileges, programs, and activities generally accorded or made available to students at the school. It does not discriminate on the basis of race, color, national and ethnic origin in administration of its educational policies, admissions policies, scholarship programs, and other school-administered programs.