Learn Astrology with IAA!
Welcome to the International Academy of Astrology, the oldest online astrology school. We offer classes, workshops, and lectures with real instructors covering every level of astrological education. At IAA you can:
Attend class from anywhere – all classes are taught online

Learn how to read an astrological chart
Study with some of the world's leading astrologers
Become a certified professional astrologer, recognized by national and international organizations
Open a professional astrology practice
Refine your skills through specialized courses
Cursos de Astrología en Español
If this is your first time here, please read our Frequently Asked Questions to get some basic information about how IAA works. Also, please watch this video where IAA Founder and President Ena Stanley explains the philosophy behind IAA.

IAA is proud to present the 5th Breaking Down the Borders conference, featuring 61 lectures over three days in November. BDTB Founder and Coordinator Chris Turner tells a little bit about the conference and its history in this video. You can see the complete speaker list and register (at early-bird prices!) at the BDTB website.
Watch interviews with the BDTB-5 speakers, as they talk about their lives, their experiences, their approaches to astrology, and their topic for BDTB-5. New interviews are uploaded regularly over the next several weeks, so check back often.
Upcoming Pocket Courses and Lectures
Rectification Basics, with Jodie Forrest
Rectification of the birth time is the technique to determine the correct birth time based on the astrological events affecting the native's chart that are associated with significant life events in the past. The ability to rectify the birth time is a requirement for certification with NCGR and other astrological organizations and a very helpful tool in consulting work with clients.
This course consists of six class meetings, and it is available for credit to students in the IAA Diploma program, and also for audit to others who do not require a credit. The first class is May 12, 2020. Jodie tell you a little about her course in the video below.

Video: Jodie Forrest talks about her course, "Rectification Basics."
Join Diane Trimbath to learn about new opportunities or "shifts of focus" in store for us each month, as she reviews the energies coming in from our sky in IAA's new monthly series, "A Look at the Month Ahead." Find out how, when, and where these changes may influence YOUR life (based on your Sun sign). Diane will be holding these meetings once a month, but registration for each meeting is separate — you do not need to sign up for the entire series or make any long-term commitment. Everyone is welcome, you do not need any astrological background to participate. Visit the registration page to see the scheduled dates. The next meeting is Saturday, May 30th. Watch an excerpt from the January 2020 lecture below, or view other recent videos here.

Video: Excerpt from the first installment of "A Look at the Month Ahead," with Diane Trimbath. To see the most-recent videos, click here.

IAA's Department of Professional Training provides you with a comprehensive education in the practice of astrology. Upon completion of the program, you receive a diploma from IAA, and you are eligible to receive professional certification from a number of international astrological organizations.
Newly Released Videos
Our Regular Courses
Many classes in the Professional Training Department are also available to audit. When offered, you can audit a class for a lower tuition fee if you do not require the class for credit to graduate. When you audit a class, you are not required to do homework or pass any exams, but you also will not receive any credit. Use the correct link to register, depending on whether you need the credit or not. Not all classes offer the audit option.
Regular Monthly Webinars and Pocket Courses are always open to everyone.
Department of Professional Training – Natal Studies Module:
NAT-1: Foundations in Astrology
NAT-2: The Planets
NAT-3: Deepening Planetary Delineation
NAT-4: Aspects and Disposition
NAT-5: Astronomy and Other Bodies
NAT-6: Calculations
NAT-7: Chart Synthesis
Department of Professional Training – Professional Studies Module
PSM-1/2: Forecasting: Pinpointing Major Themes; Timing Techniques and Consultation
PSM-3: Relationship Astrology (or audit this course)
Department of Professional Training – IAA Diploma Module
DPL-1: Introduction to Chinese Metaphysics (or audit this course)
DPL-2: Astrology of Antiquity – Hellenistic Astrology I (or audit this course)
DPL-3: Psychological Astrology (or audit this course)
DPL-4: Introduction to Horary Astrology (or audit this course)
DPL-6: Introduction to Vedic Astrology (or audit this course)
DPL-7: Classical Medical Astrology (or audit this course)
DPL-9: Introduction to Electional Astrology (or audit this course)
DPL-10: Rectification Basics (or audit this course)
Departamento de Enseñanza en el Idioma Español
MÓDULO ESP 101: INTRODUCCIÓN. ELEMENTOS BÁSICOS DE LA ASTROLOGÍA. SIGNOS ASTROLOGICOS (Comienza 01 mayo 2020)
Regular Monthly Webinars (open to everyone):
Pocket Courses (open to everyone):
Rectification Basics Lab: A Practicum

Video: Joseph Crane talks about his course, "Astrology, History, and Culture."

Vídeo: Cursos de astrología en español en IAA
MÓDULO ESP 101: INTRODUCCIÓN. ELEMENTOS BÁSICOS DE LA ASTROLOGÍA. SIGNOS ASTROLOGICOS, con Monica G Escalante-Ochoa, CA, NCGR – 10 reuniones de clase
Comienza el 1 de mayo de 2020
01:00 pm – 02:30 pm, este de EE. UU.
Más información/registro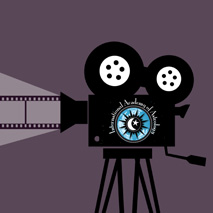 Refine your astrological knowledge completely on your own schedule, without the necessity of attending live classes, with IAA's collection of video-based courses. These courses consist of anywhere from one to six classes and are taught by experts in the field. Learn horary astrology, electional astrology, astronomy, and a variety of other specialized topics. See the complete selection here.