Learn Astrology with IAA!
Welcome to the International Academy of Astrology, the oldest online astrology school. We offer classes, workshops, and lectures with real instructors covering every level of astrological education. At IAA you can:
Attend class from anywhere – all classes are taught online

Learn how to read an astrological chart
Study with some of the world's leading astrologers
Become a certified professional astrologer, recognized by national and international organizations
Open a professional astrology practice
Refine your skills through specialized courses
Cursos de Astrología en Español
IAA's Department of Professional Training provides you with a comprehensive education in the practice of astrology. Upon completion of the program, you receive a diploma from IAA, and you are eligible to receive professional certification from a number of international astrological organizations.
Register now for the January 2020 semester!
Note: Most multi-week classes permit registration up to one week after the first class date.
Basic 001, with Maria G. Carrion – 6 class meetings
Evening: Begins Tuesday, January 7, 2020, 7:30pm – 9:00pm U.S. Eastern
Day: Begins Wednesday, January 8, 2020, 1:00pm – 2:30pm U.S. Eastern
More information/register
Introduction to Vedic Astrology, with Theodore Naicker – 6 class meetings
Begins Tuesday, January 7, 2020
7:00pm – 9:00pm U.S. Eastern
More information/register (for credit)
More information/register (for audit*)
Rectification Basics, with Jodie Forrest – 6 class meetings
Begins Saturday, January 11, 2020
12:00pm – 1:30pm U.S. Eastern
More information/register (for credit)
More information/register (to audit*)

Video: Jodie Forrest talks about her upcoming course, "Rectification Basics."
Embracing the Goddesses: The Syntactic Environment for Change, with Evan Bortnick – 4 class meetings
Begins Monday, January 27, 2020
6:00pm – 7:30pm U.S. Eastern
More information/register
* When offered, you can audit a class for a lower tuition fee if you do not require the class for credit to graduate. When you audit a class, you are not required to do homework or pass any exams, but you also will not receive any credit. Use the correct link to register, depending on whether you need the credit or not. Not all classes offer the audit option.


Vídeo: Cursos de astrología en español en IAA
IAA's First Spanish-Language Graduate!
IAA is thrilled to congratulate Yesika I. Fernandez, the first graduate from our Spanish-Language Department; and Mónica Escalante, Dean of the Department and instructor for our Spanish-language curriculum.
Yesika is a member of the Class of 2019.
IAA Media Studio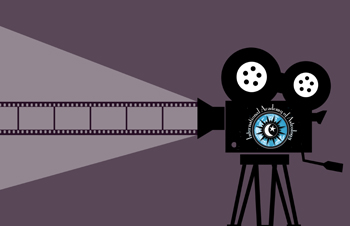 IAA's complete video library is being made available in streaming format via the Vimeo service. Currently available videos include all Pocket Courses, recent individual lectures and special events, plus numerous videos from Breaking Down the Borders 4 and the First Saturday Lecture series. (Videos not yet available via Vimeo are available in the IAA Shopping Area.) Eventually the entire library will be available through Vimeo, with a number of the videos being offered for free. You can find out more about how Vimeo works here, or you can just go to the Media Studio (vimeo.com/astrocollege) and check it out. Sign up for a free account and then "like" our studio.