Learn Astrology with IAA!
Welcome to the International Academy of Astrology, the oldest online astrology school. We offer classes, workshops, and lectures with real instructors covering every level of astrological education. At IAA you can:
Attend class from anywhere – all classes are taught online

Learn how to read an astrological chart
Study with some of the world's leading astrologers
Become a certified professional astrologer, recognized by national and international organizations
Open a professional astrology practice
Refine your skills through specialized courses
Cursos de Astrología en Español
Former IAA Dean of Education and Professional Training, Evan Bortnick, offers a four-week Pocket Course focusing on perhaps the most fundamental underlying principle of astrology: constant change. This course, however, studies change on its own terms, outside of a strictly astrological context. What motivates change? How much regulation do we have in how we change? Do we change for groups? For loved ones? For society? For friends? For family? When and how exactly do we change FOR OURSELVES??? Understanding and answering these questions is important both for astrologers who are counseling clients, as well as for anyone who is attempting to understand their own personal cycles of change and growth.
Join Evan as he examines these questions from a variety of perspectives in order to understand how change can best manifest in daily life. The only requirements for this course are a basic knowledge of astrology and a burning desire to optimize the change that is constantly taking place in ourselves and in others. Begins January 27th. Get more information and register here.
Join Diane Trimbath to learn about new opportunities or "shifts of focus" in store for us each month, as she reviews the energies coming in from our sky in IAA's new monthly series, "A Look at the Month Ahead." Find out how, when, and where these changes may influence YOUR life (based on your Sun sign). Diane will be holding these meetings once a month, but registration for each meeting is separate — you do not need to sign up for the entire series or make any long-term commitment. Everyone is welcome, you do not need any astrological background to participate. Visit the registration page to see the scheduled dates. Watch an excerpt from the January 2020 lecture below.

Video: Excerpt from the first installment of "A Look at the Month Ahead," with Diane Trimbath.
IAA's Department of Professional Training provides you with a comprehensive education in the practice of astrology. Upon completion of the program, you receive a diploma from IAA, and you are eligible to receive professional certification from a number of international astrological organizations.

Breaking Down the Borders is Back!
The International Academy of Astrology is proud to announce the launch of Breaking Down the Borders 5 — a celebration of 10 years of live major conferencing online.
BDTB-5 will follow the usual BDTB format of 48 speakers from all over the world, live over 3 days from 6-8 November 2020. And to celebrate, we will have a brand new, never-before-done feature of live simulcasts in real time: live seminars from several different countries around the world!
Currently we are putting together the speaker list, so watch the BDTB website and subscribe to the IAA Newsletter for regular updates.
Registrations will open in March 2020.
Register now!
Note: Most multi-week classes permit registration up to one week after the first class date.
NAT-1: Foundations in Astrology – 12 class meetings
This class introduces the basic structure of a horoscope and its components. It is the first class in the IAA Professional Astrology Diploma Program.
More information/register
Embracing the Goddesses: The Syntactic Environment for Change, with Evan Bortnick – 4 class meetings
Begins Monday, January 27, 2020
6:00pm – 7:30pm U.S. Eastern
More information/register
A Look at the Month Ahead, with Diane Trimbath – Monthly webinar
Next meeting: Saturday, February 1, 2020
11:45am – 1:15pm U.S. Eastern
More information/register
Horary/Electional Astrology Practicum, with Elena Lumen, Ph.D. – Monthly webinar
Next meeting: Monday, Febrary 3, 2020
7:00pm – 8:30pm US Eastern
More information/register
DPL-12: Astrology, History, and Culture: Middle Ages to Modern Astrology, with Joseph Crane – 5 class meetings
Begins Tuesday, February 11, 2020
8:00pm – 9:30pm U.S. Eastern
More information/register (for credit)
More information/register (to audit*)

Video: Joseph Crane talks about his upcoming course, "Astrology, History, and Culture."
PSM-1/2: Forecasting: Pinpointing Major Themes; Timing Techniques and Consultation, with Samuel F. Reynolds – 12 class meetings
Begins Monday, April 6, 2020
8:00pm – 9:30pm U.S. Eastern
More information/register
DPL-7: Classical Medical Astrology, with Rhyan Butler – 6 class meetings
Begins Thursday, April 9, 2020
8:00pm – 9:30pm U.S Eastern
More information/register (for credit)
More information/register (for audit*)
* When offered, you can audit a class for a lower tuition fee if you do not require the class for credit to graduate. When you audit a class, you are not required to do homework or pass any exams, but you also will not receive any credit. Use the correct link to register, depending on whether you need the credit or not. Not all classes offer the audit option.


Vídeo: Cursos de astrología en español en IAA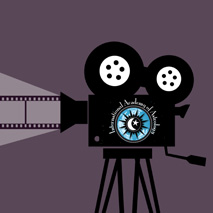 Refine your astrological knowledge completely on your own schedule, without the necessity of attending live classes, with IAA's collection of video-based courses. These courses consist of anywhere from one to six classes and are taught by experts in the field. Learn horary astrology, electional astrology, astronomy, and a variety of other specialized topics. See the complete selection here.